Zounds! First Folio has come and gone but Shakespeare programming is archived on this site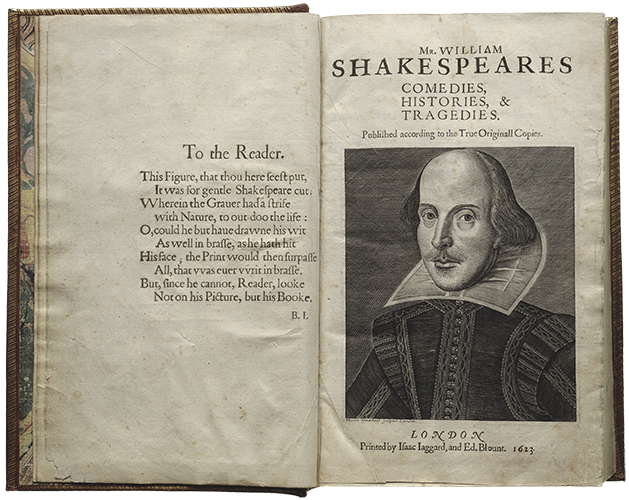 Shakespeare's First Folio is on tour and visited the Desert Southwest this spring! The UA's First Folio exhibit ran from February 15 to March 15, 2016 at the Arizona State Museum, along with a companion exhibit on Shakespeare's Contemporaries and Elizabethan Culture at Special Collections. We offered many events in conjunction with the First Folio's visit—most have audio or video recordings you can enjoy!
About the First Folio
Four hundred years after Shakespeare's death, his characters are timeless and familiar, from wide-eyed Miranda to grim Macbeth. But how do we know about Shakespeare's plays in the first place? For many of them, the answer is a single book: the 1623 First Folio. Assembled seven years after his death, the First Folio includes 36 of his plays—18 of which had never been before published.
This year, the Folger Shakespeare Library is sending a First Folio to every state in the country, and the University of Arizona was chosen through a competitive selection process to be the host site for Arizona.
Shakespeare I Love
Love the Bard? Watch these videos of others sharing their favorite Shakespeare passages.